Elliots Work W/C 5/1/21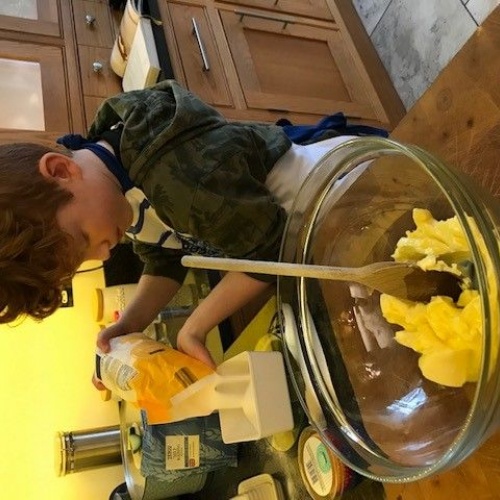 What has Elliot been doing this week?
Hello Miss Welch
I have been working very hard each day but Tuesday was Tabitha's birthday so we we did not start school work until Wednesday. I have done all tasks and also read out the poem but Mum could not upload the video for some reason.
As a reward for doing well at school work I am allowed to play my new Nintendo Switch that I got for Christmas.
Every night I am reading my book 'Diary of a Wimpy Kid' which I love. I am now on the second book of the series.
Hope you like the photo of me making my cupcakes.
Hi Elliot,
I'm glad you managed to get in some time for baking, I hope your cupcakes tasted amazing!
It's good that you're managing to read a book every night, and even better that you're enjoying it!
I particularly liked your poster on Australia, it was very informative, and I was also very pleased to see how neat your handwriting was, great job!
Great work this week,
Miss Welch :)