Miss Welch's Children in Need Challenge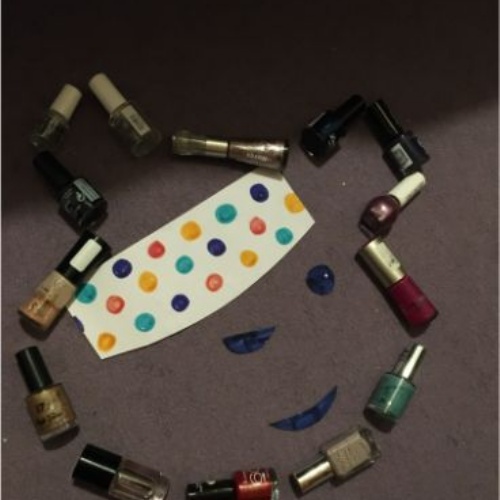 Nail Polish Pudsey, Dancing and Crazy Hats!
Good Morning Ash Class, and happy children in need day! Today, I have a few challenges to complete. I tasked you with creating pudsey out of the strangest objects you can find. As I am not allowed to leave my room I had to improvise, so I present to you, the pudsey made out of nail varnish!
Later on today, I am taking on Mrs PH's exercise challenge - I am challenging myself to do a non-stop hour of just dance. I'm sure it's going to be very tiring! Feel free to challenge me if you like.
Later on, I hope to see you all on the zoom call with your crazy hats.
If you do get up to anything for children in need, please post it here on the lockdown blog, I'd love to see!