28th June - Boat Racing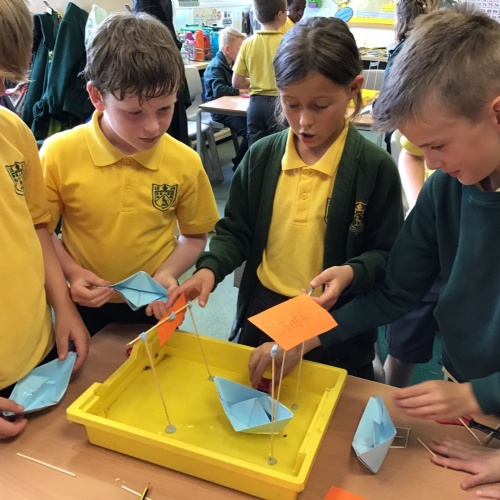 Using Magnets to make a boat race!
On Monday, Ash class used their knowledge of magnets to create a boat race. They made a boat obstacle course, placed a magnet in the boat, and had to guide it around the course using another magnet. They used the magnet to both attract and repel their boats.
To see the full gallery, please click on 'Ash class Gallery' and onto the folder titled 'Boat Race.'