1st April - Daffodils in Science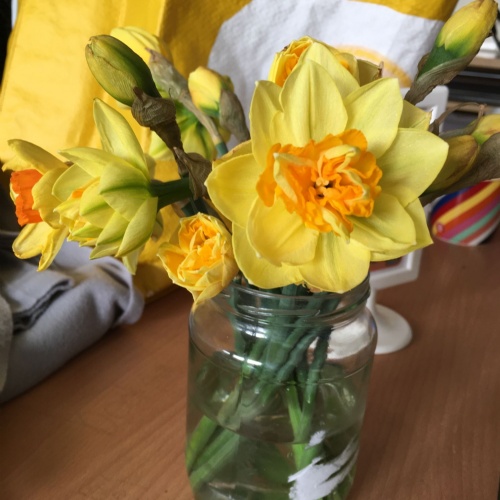 This week in Ash class, we have been learning all about Plants and their roots. We started off the week by dissecting a daffodil, and looking at all the important parts of the plant. We then set up an experiment where we put some celery in food dye, and we watched it over the week travelling up the piece of celery. Today, we went all around the school to look for the different types of roots we could find.
Please enjoy this picture of our mutant daffodil - it seems to have two sets of petals and has more than one inner crown (corona). The children have been really intrigued by it!