12th March - Friendship Heartsmart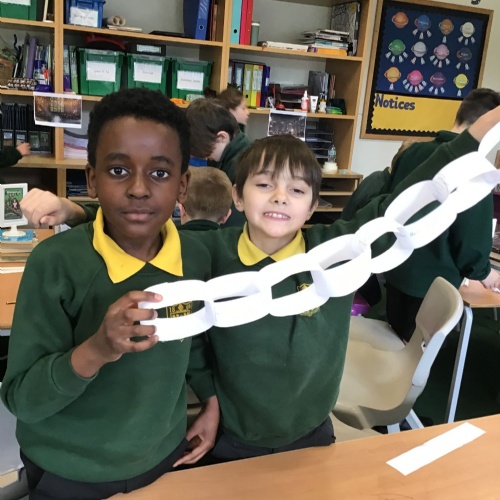 A lesson all about friendships.
Today in Heartsmart, Ash class were looking at how they can fix a broken friendship, as well as learning when it may be best to leave a friendship.
They made paperchains with good ways to keep a friendship written on, and then broke them apart. Then, the teachers went around and fixed their friendship with golden tape.