15th December - Christmas Arts Day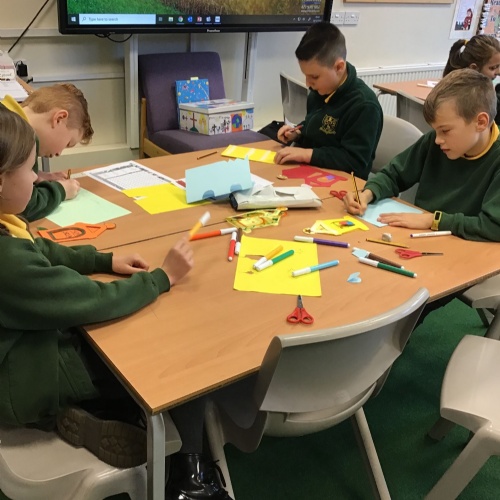 This year, Christmas Arts Day was a little bit different, as we could not go around in our colour team groups. Instead, we had the whole christmas arts day in our classroom. We did lots of activities, including:
- Making Christmas Cards
- Making Christingles
- Making Christmas Hats
- Decorating Stockings
- Creating Calendars
We also had time to zoom with our buddies in Year 1 to see what they were up to. We saw all of their lovely Christmas cards and calendars, and we showed them our hats.