6th October - Cave Paintings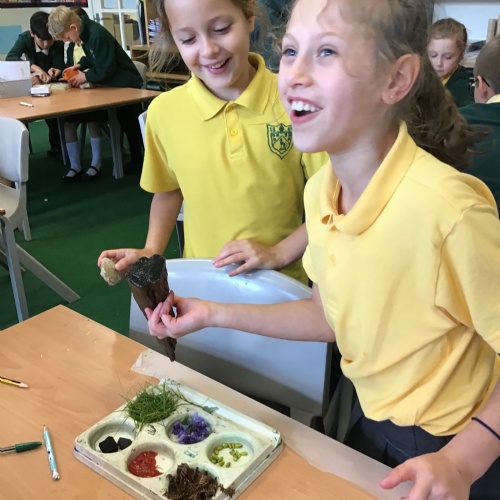 Can they paint like stone age humans?
Today, Ash class experienced what it was like to paint a cave like someone living in the stone age. Using a range of natural materials, the children made paints by using things such as grass, flowers, charcoal and dirt. They then mashed them into a paste. The children then got to experience what painting a cave was actually like, by painting the underside of their tables. Overall, all the children had a brilliant time, and realised just how hard it was to create cave paintings in the stone age!
To see all of the pictures, please go to the 'Ash Class Gallery' page and click on the 'Cave Paintings' gallery.