Joshua Week 3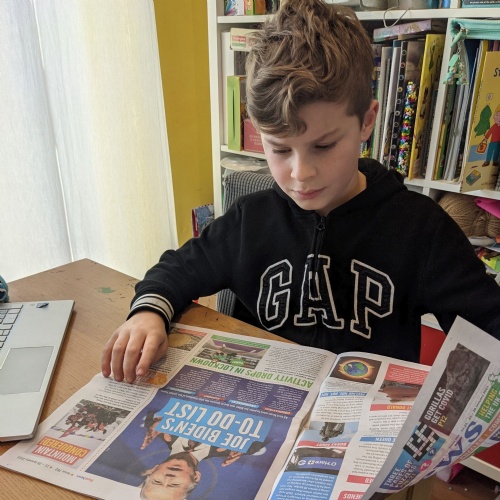 Hi everyone
This week I enjoyed my maths as I like angles and measurements.
I also enjoyed all your stories on the zoom call today. They gave me lots of ideas as to how I can improve my stories.
The newspaper in the picture above is called First News which is a newspaper for kids that I get weekly. This week it is talking about Biden, Bitcoins and Joe Wicks farting in a workout! I enjoy these as I like to know whats going on in the world.