Joshua - Week 2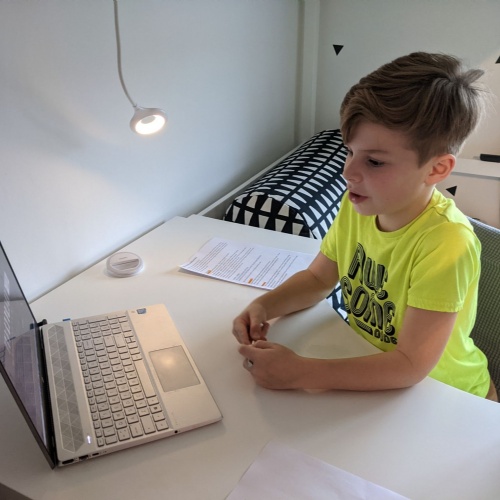 hello everybody 2nd blog post :)
As I got a desk put in my bedroom, I have been working up there most of this week. It felt a lot easier as I didn't have any distractions (aka my sisters!)
This week I have done the hero twins story. I re-wrote the part where the twins went in the bat house. I did a first draft which I was happy with but the next day, I realised it needed some improvements. I struggled with that but eventually I overcame the stress with some help from my mummy. I thought the final one was a much better improvement.
I've also done some of my maths pack which I enjoyed.
I did the how the mocking bird became the best singer work. I found that a little confusing at first but once I got into, I found it fine.
I did my spelling work and the fronted adverbial work which was good.
At the weekend, I did a puzzle with Isabelle, my sister. The puzzle was of the periodic table.