Joshua - 17/11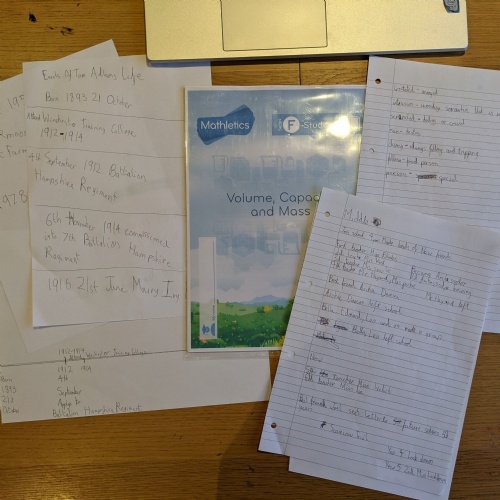 3 days left of homeschool now!
Joshua has started the timeline of Tom Adlam's life, he just needs to write this up now. He has written the meaning of the words from the extract. Joshua has planned out his early, mid and later life events for his autobiography.
As you know, Joshua loves maths so did LOADS of this mathletics booklet too.