Joshua - 13/11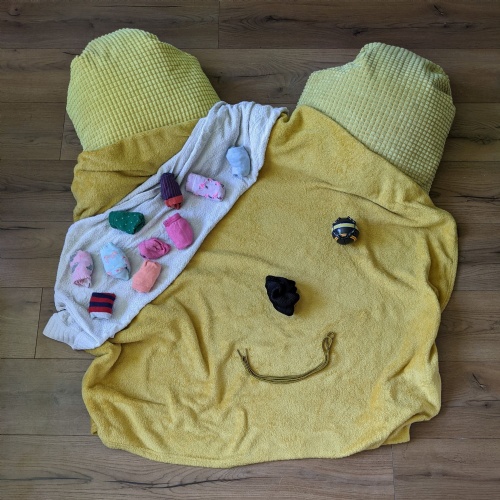 Maths day and pudsey bear activities!
Joshua enjoyed this mornings zoom call. He carried on with the maths theme and really worked hard at the TTrockstars battle! Later on in the morning he looked at the work on commas and decided to write some sentences about Tom Adlam using commas. He tried to write sentences which used commas for the different reasons that he had seen in the bitesize.
We went back and watched Joe Wicks final hiit from his 24hours exercise for children in need and joined in with him. After which Joshua's sisters joined him in making a big pudsey face for your children in need task!