Edward - Rememberance Day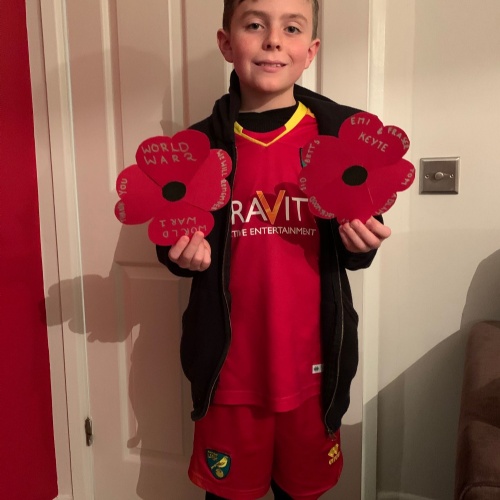 Hello Miss Lee. I hope you like my poem and poppies from today's work.
I made each Poppies out of 4 love hearts. One is for people who fought bravely in the war, and also my godparents who are Radiography's in Leeds helping us fight Covid-19, and the other to remember everyone from WW1and WW2.