Joshua - Wednesday 11/11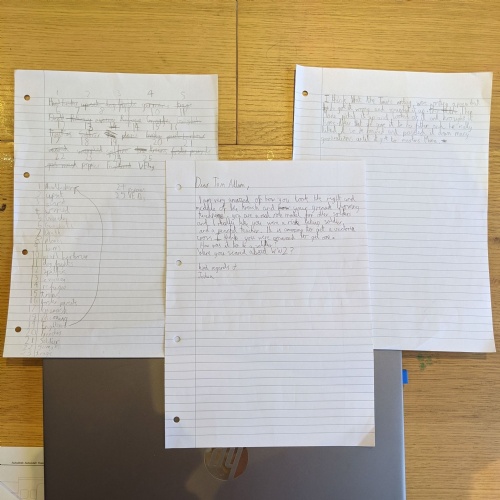 Joshua read Poppy Field that you had attached and wrote what he thought would happen through the rest of the story.
As it is Remembrance Day, next Joshua did the poem work you had sent. He thought of 25 words and put them in a list and began linking the ideas for his poem. We will continue this through the week.
Before lunch, Joshua worked on some of the Oak National Academy work. He has completed 2 and will continue with the rest later this week.
Finally, Joshua wrote a letter to Tom Adlam about what he did during the war and asked some questions. This will also continue to be worked on.