FINNS VE DAY INFO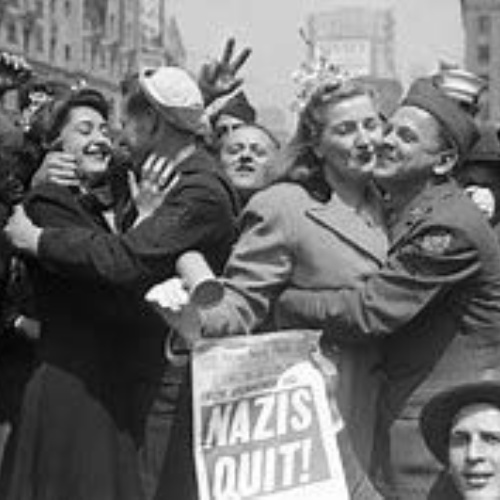 Hey guys Finn here. VE Day is coming up soon, so I decided to write some information. Hope you enjoy :)
VE Day ,victory in Europe, marks a very important event in World War II - the end of the war with Germany on Tuesday 8 May 1945 and almost six years of bloodshed, the Nazis had killed approximately 382,700 members of British armed forces. The war started 1939 and ended in 1945.
Hitler had realised that he and his wife ,Eva Braun, would be captured and killed, so he decided that he would shoot Eva as well as commit suicide.
Did you know that Eva had Jewish ancestors meaning that she could have possibly been a Jew meaning she potentially could have ended up in a concentration camp.