What in the world has Miss Lee been up to?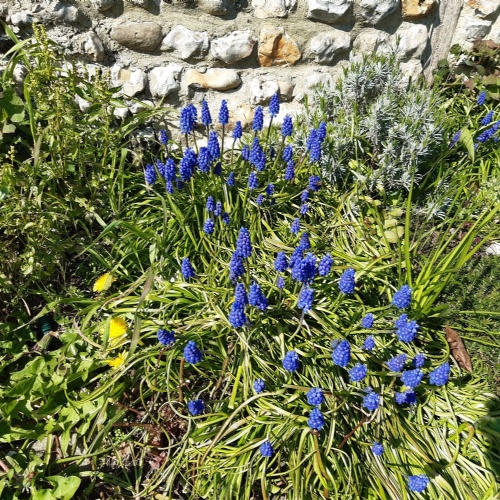 I have been very busy over the last few weeks.
I have been going for my daily walk and I have seen some beautiful evidence that spring is on the way. Amazing!
I have been doing some work. Lucy wanted to help. Or she was hungry. One of the two!
I have been doing some sewing. I'm now working on a blue and grey quilt for my nephew Jacob. I will show you a picture when I have done a bit more. I also want to make a quilt for Miss Yates and her baby. I have got some very cute navy fabric which has got some animals on it.
I have also been doing some bits and pieces in my garden. Lucy helped then too!
I have also had lots of video calls with my friends and family. I played game of Frustration over Zoom the other day. Great fun!
This week I am in school with the key worker children and we're really enjoying the sunshine.
I hope you have really good weeks. I am going to ty and speak to everyone on the phone so I will look forward to chatting to you or your parents at some point!
Take care and stay safe,
Love from Miss Lee