MOLLYS WEEKEND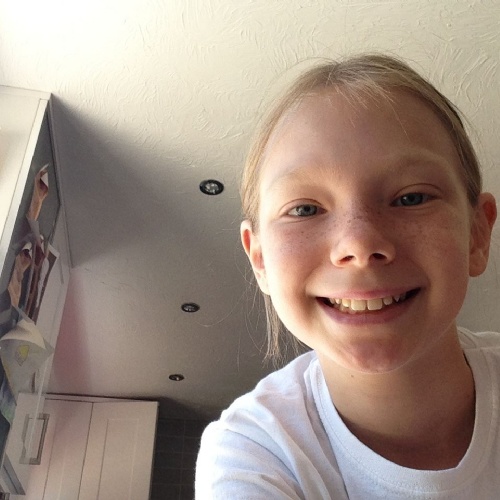 Yesterday I did something very cool. When I woke up yesterday it was pitch black and deadly silent. I made some hot chocolate and put really warm clothes on because it was still really cold. The time was 3:30 in the morning! We went to south Harding hill to watch the sun come up. It was really beautiful. My favourite part was when we were waiting ages for the sun to finally come up and then when it did it shot into the air and it made all our eyes see different colours. For me the grass turned bright blue and the white stones turn orange. It was really weird. When we got home I finished my hot chocolate and fell asleep. In the morning I woke up and I saw the most embarrassing thing ever. I had a chocolate dot on my forehead. My cup has a rubber part at the top and it must have pressed against my head when I was drinking the end of the liquid.
Yesterday Mummy set traps in the garage because we have a family of mice in there. We caught one last night but what I didn't know was that the traps that were set killed the mice. We then set the trap again and in under 24 hours the same trap went off again. Mummy and Daddy have set four inside the garage. I am going to try and convince them to remove the traps with poison and replace ones that are harmless to the animals and I will also try and convince them to set the mice free a long way from home.
As well as Nightfall I made another character and his name was Dangerous Dan. I made a movie with Dangerous Dan, Mighty Miles, Braden, and Kevin. There is a link below to the movie if you wanted to watch it.