Outside Reading Area Completed!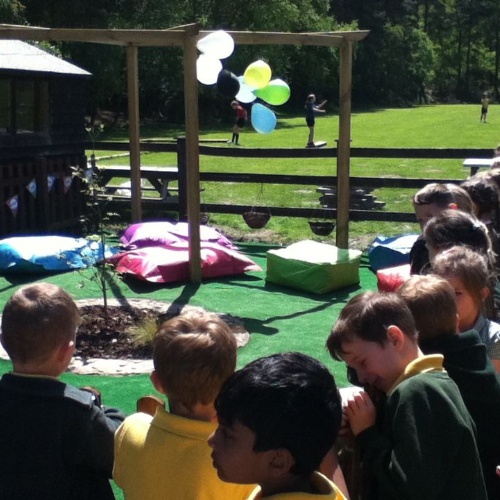 Children can now enjoy the outside reading area!
On Tuesday 14th May, St. Matthew's held a grand opening for the 'Outside Reading Area'. Robyn, Emily, Olivia and Bethany worked extremely hard renovating the outside area . The children came outside to witness the ribbon being cut and see the finished area. They were then able to try it out, using the comfy bean bags, ordering the alphabet stones and reading the high frequency words.
We are very grateful for all of the help and support that the students from Chichester University have given us over the course of the year and we look forward to using this area for years to come.