Students Raise £445 for St. Matthew's!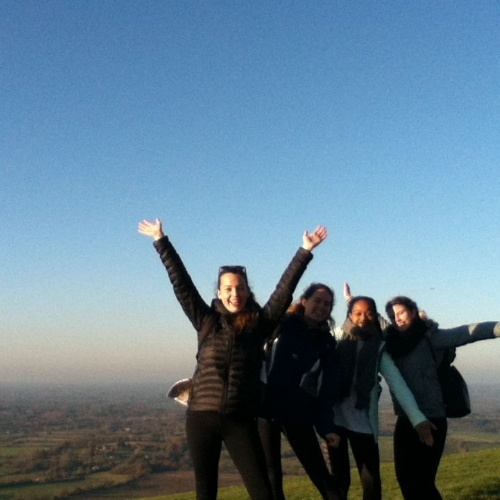 Chichester students reach Devil's Dyke in school fundraiser.
Bethany, Emily, Olivia and Robyn reached the end of their 25 mile sponsored walk yesterday, where they walked across the South Downs to Devil's Dyke. So far, they have managed to raise £445 which will go towards a new outdoor reading area. They will be developing the area in the spring term. By May we hope that the children will be able to access this all weather area and enjoy reading within it. We are very grateful for their hard work.
If you wish to donate to the crowdfunding page, please visit the link.