Tabitha's work W/C 8th Feb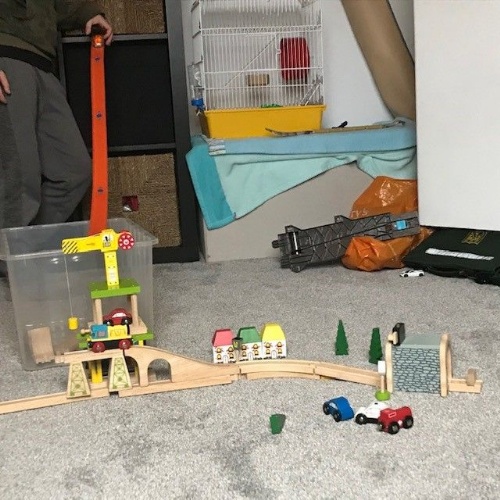 My Rube Goldberg invention
Hi Everyone,
Half Term at last, these last 6 weeks have taken forever. I hope you have had a great week and not too bored.
Every Friday we go on a night walk and have to use head torches, I am looking forward to tonight's adventure. Mum takes us hot chocolate and biscuits.
For our Science we had to build a machine like Rube Goldberg did, what do you think of mine. It was a lot harder than I thought. I tried to make a train stop in a tunnel by rolling a car down a Hot Wheel track, knocking round a train pulley which pushes the train down the bridge into the tunnel. I did this with my brother Elliot.
I enjoyed the English work this week in making a game, especially designing the box. What do you think of my design?
Have a great Half Term and I hope to see everyone soon.
Tabby