Tabby's work W/C 1/2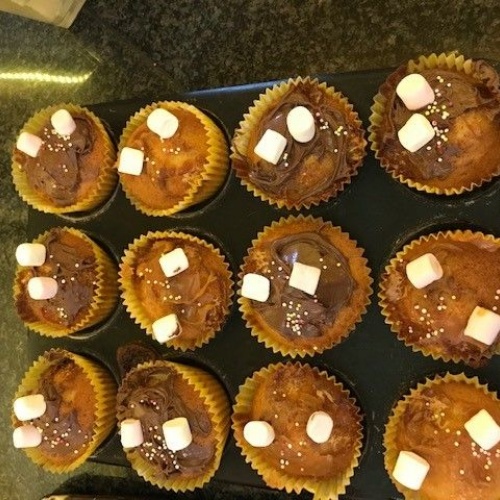 Hello Everyone
This week I have finished all my work and have managed to go out on my bike between rain showers and do some jumps. I really miss school and wish I could return but can't because of Covid which is so annoying.
I hope you like my pulley/lever system I designed and made with mum. When I made my first attempt the bottle was too small but the second time the bottle was the right size. You have to pull a piece of wool for it to work, it will scoop water out of the bottle.
Elliot and I also did some baking today ready to take on our night hike this evening, do you like our cupcakes?
Have a good weekend.
Tabby