Tabby's Work W/C 25/1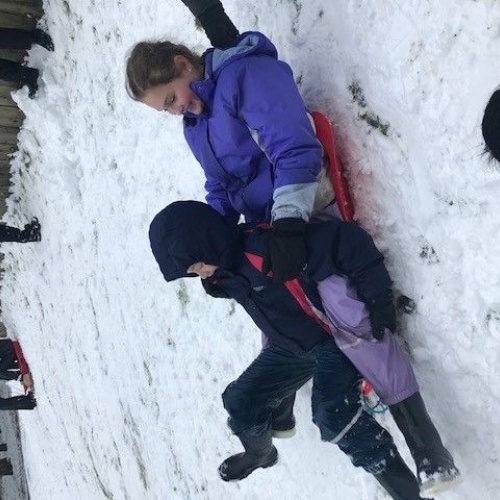 A snow day made so much difference.
Hello everyone
The snow on Sunday was the best ever. We took our sledge to Old Thorns golf course and the 5th tee. We had so much fun and went so fast. We also made a huge snowman in our garden and decorated him with a scarf, coal for buttons, carrot for a nose and stones for eyes and mouth. We also enjoyed a snowball fight with mum and dad.
I tried hard again this week and love the maths challenges. I completed the workbook and even started a workbook from Lockdown 1 that I never managed to finish on Statistics. English I find harder but I completed all lessons.
I really miss everyone and wondered if you were going to arrange another school gathering on the field any time soon?
Tabby