Tabitha's Work W/C 5/1/21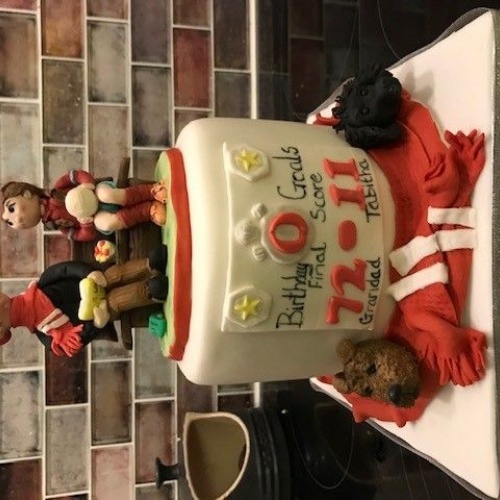 Please enter an introduction for your blog post here.
Hello Everyone
It was my birthday on Tuesday, do you like the photo of my cake a friend of Mum's made? Grandad and I share the same birthday so it was a cake for both of us. As we cannot see Grandad at the moment so we have frozen him a big chunk.
I started the school work on Wednesday seeing as Tuesday was my birthday and have worked hard to try and complete all tasks. I found the English task harder than the Maths and enjoyed the Theme topic.
I miss everyone and was looking forward to seeing you all this week. Lets hope we get to see each other again soon.
Tabitha