Rainbows 5th June 2020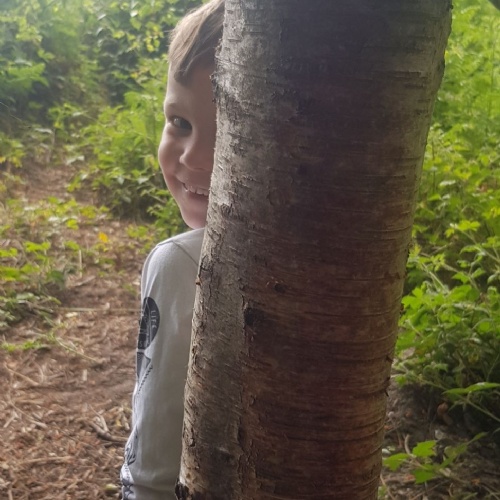 Well, what a fantastic morning we had!
We found an interesting hole in the ground that Samuel and Zachary thought might be the home of a mole. They both decided to make fishing rods and fish for moles. Sam even said he felt a nibble on the end of his rod! All very exciting but the mole failed to make an appearance during our forest school session. We all decided to make the area around the 'mole hole' muddy so the mole would get muddy feet when it left the hole. We then put pieces of paper around the area hoping that whoever is down the hole would walk over them and we would be able to see their paw prints! Can't wait to check next week to see what we've found! Check out our gallery to see pictures of us fishing for moles!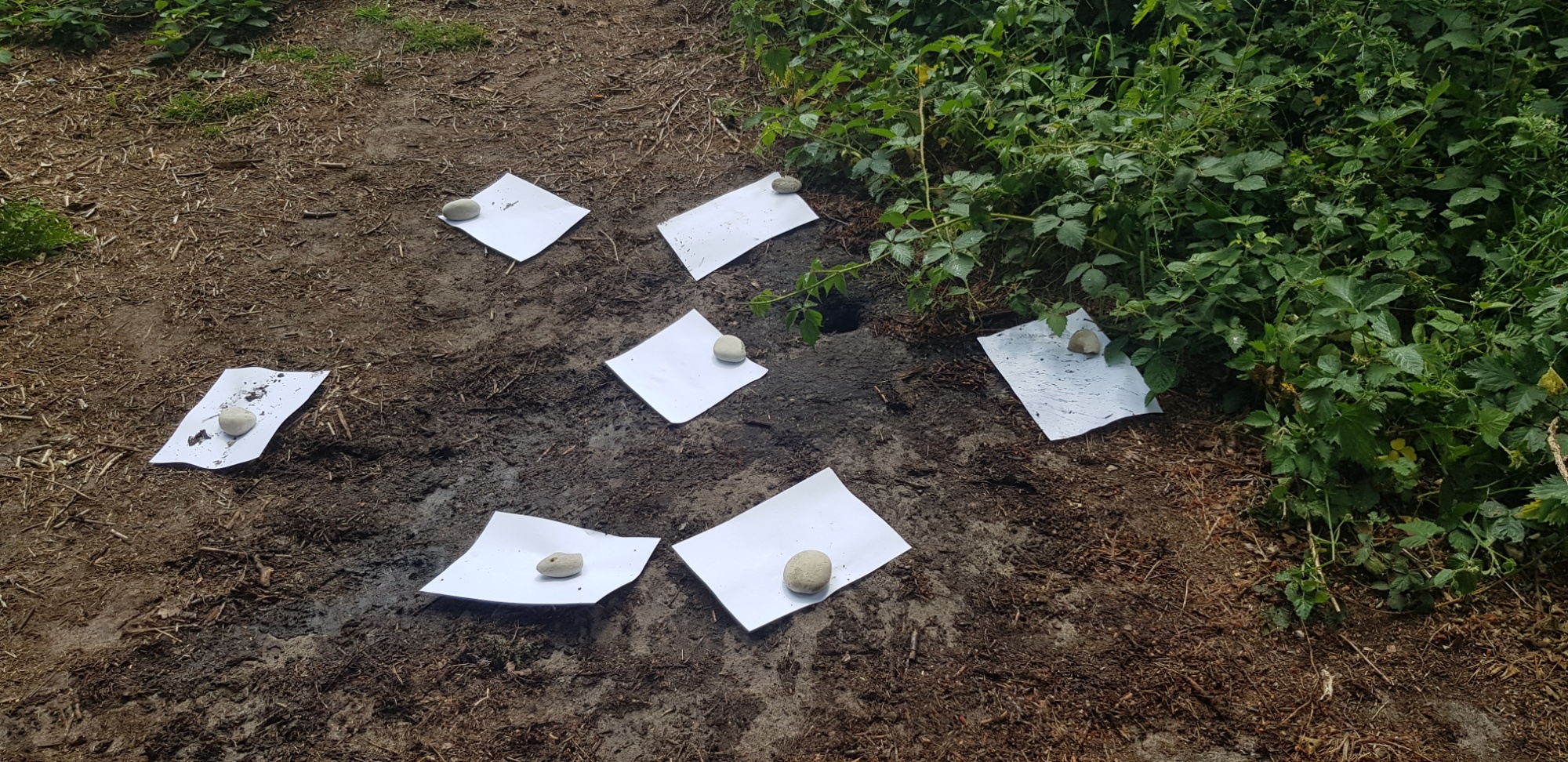 We also managed to have time to paint some rocks for our Covid snake, climb trees, make stick rafts and play games! Today there were diggers working to replace bits of our trim trail. Some of us LOVE watching diggers!