Rainbows 18.3.22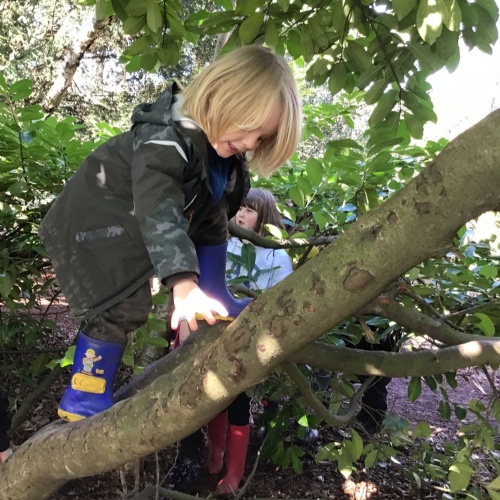 It was a lovely morning in Forest School today. We had the Year 6 children helping us. The children went on a hunt for 'red noses'. They explored the woods to find them. The children really enjoyed the challenge of trying to find them all. Everyone was involved and all of the 'red noses' were found.
We then tried tree climbing. We discussed the risks and how to be safe, and the children planned a safe route up the trees. They had to do some problem solving if they couldn't reach a branch.
We then played a group game at the end of the session and the children enjoyed pretending to be sheep and wolves.
Please enter some content for your blog post here.