Ash Class 17.6.21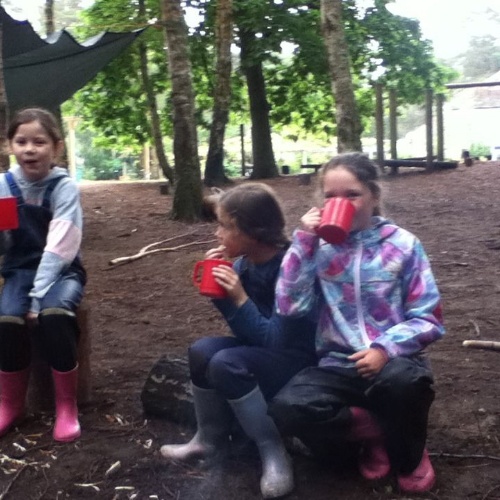 Please enter an introduction for your blog post here.
Ash Class had an exciting Forest School session today! They decided to make nettle tea. A group of children were responsible for lighting the main campfire, (which was a bit tricky to begin with as it was drizzling), and some of the children foraged for stinging nettles to boil in the water on the fire. There were mixed opinions on the nettle tea, some children enjoyed and others didn't.
The children also used the rope swing, and some built a den. Another group whittled wood whilst others made clay figures. Despite the slightly wet weather, all of the children seemed to enjoy the session!