Sycamore 19th May 2021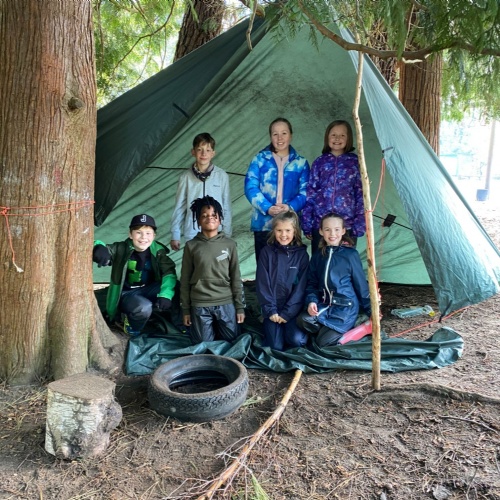 Well, today it was rather difficult to get a fire going at all because it had been so wet overnight and this morning. The children persevered however and after a lot of time and effort, they managed to light it! They have become quite the fire lighting experts! I brought in my collection of hand drills for the children to try. This was a very popular activity and the children loved drilling logs using the different style of drill!
Some children worked amazingly well together to create an awesome den at the top of our forest school site. They used a long stick as a pole to hold the front up and used a range of knots in their work. They did this entirely on their own with no adult support other than securing the free standing pole. Brilliant work!
I am so pleased the rain managed to stay away on the whole and we had a lovely session.