Willow Class 15.10.20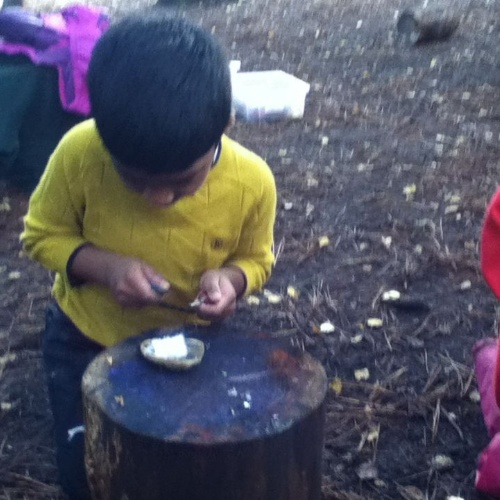 Willow class enjoyed some lovely, sunny weather today. We had the perfect weather conditions to try fire lighting with the fire steels (also known as Dragon Sneezers). The children were able to recall how to be safe using these tools and demonstrated perseverance when the cotton wool didn't light straight away.
Some of the children started to build a stone age village whilst others enjoyed making spears out of sticks and clay.